The steps in this article demonstrate how to turn data roaming on when using a TP link router, and instructions for both the MR200 and M7350 variants.
TP-Link MR200
Ensure your laptop, phone or smart device is connected to the router network. The WiFi name, unique to the router (SSID) and password (Wi-Fi key) are printed on a sticker you'll find on the router (unless credentials have been manually changed).
Go to your web browser, put the router's IP address (192.168.1.1) into the address bar and press enter, when prompted enter your password.
Go to Advanced > Network > Internet page
Turn the "Mobile Roaming" toggle to the on position, note that "Mobile Roaming" may also be displayed as "Data Roaming"
Click "Save", Data Roaming is now on.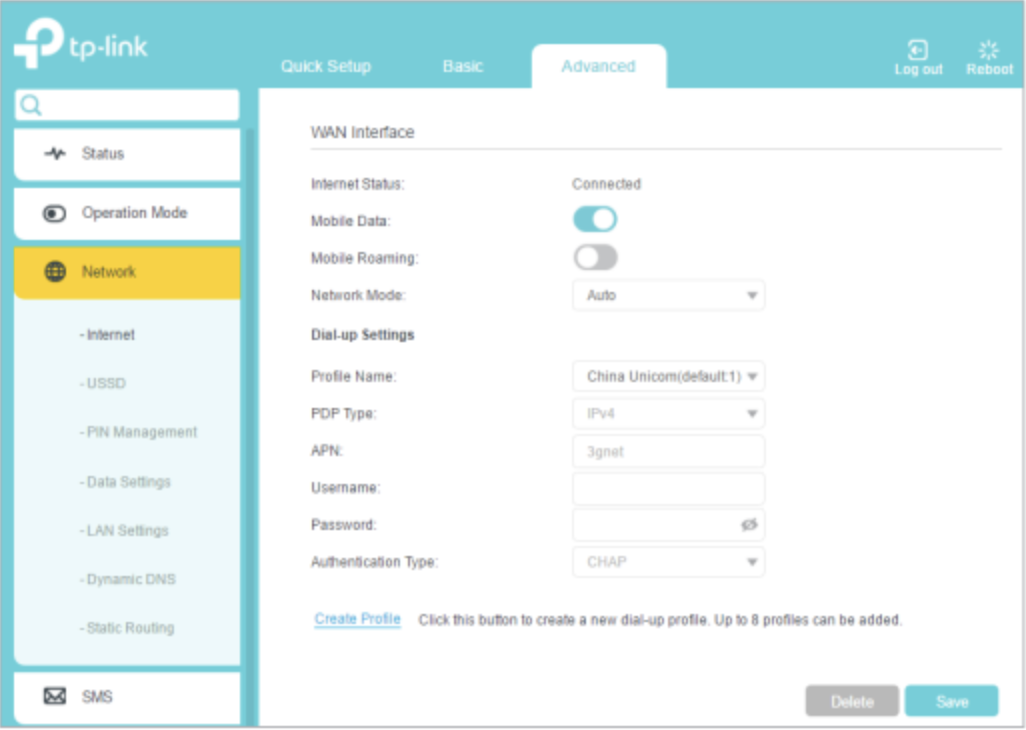 TP-Link M7350
Refer to steps 1 and 2 above for the MR200 as they are the same
Go to Dial-up
Enable Data Roaming
Tap Done