Broadband Go have now released our new SIM card with lots of improved features and functionality.
(If you are unsure which type of SIM you have, our old SIM has ICCID starting 8944... and the new SIM has ICCID starting 8943...)
One of the new SIM features is an automatic APN, which means manually programming the APN should no longer be necessary. A previously configured APN profile will need to be deleted in order for the new SIM card to work.
There are two different options to chose from for APN deletion, based on your preference:
Option 1 - Full factory reset
Option 2 - Manual deletion through settings menu
Option 1 - Full factory reset
Note; resetting the router will restore factory settings, and personalised SSID or passwords will be lost
Pop off the casing on the back of the Mifi device
Situated just below the battery, you will notice a small reset button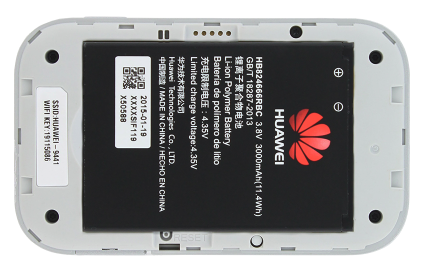 3. Push firmly and hold down the reset button for 3 seconds
4. The device is now reset
Option 2 - Delete APN profile through the settings menu
Ensure your laptop, phone or smart device is connected to the Huawei MiFi router. The WiFi name, unique to the router (SSID) and password (Wi-Fi key) are printed on a sticker you'll find underneath the easily removable rear cover, just below the router's battery.
Go to your web browser, put the router's IP address (192.168.8.1) into the address bar and press enter.

3. You will be directed to the Huawei router home screen, click on "Settings" on the top menu bar.
4. You will be prompted to enter your username and password.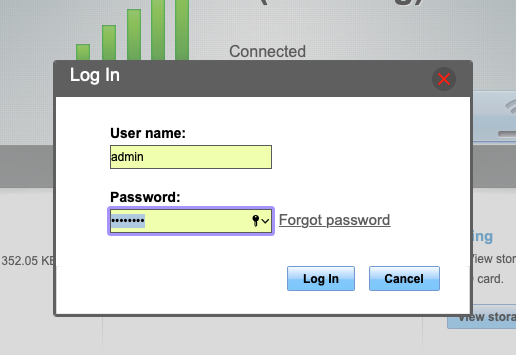 5. On the left-hand menu bar, click on "Dial-up" and then on the submenu click "Profile Management"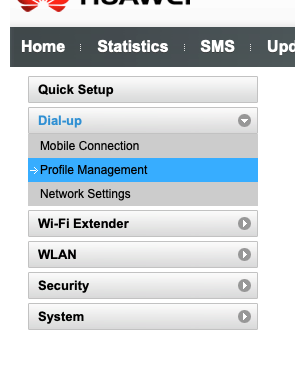 6. Selected the profile you would like to delete and then press the "Delete" button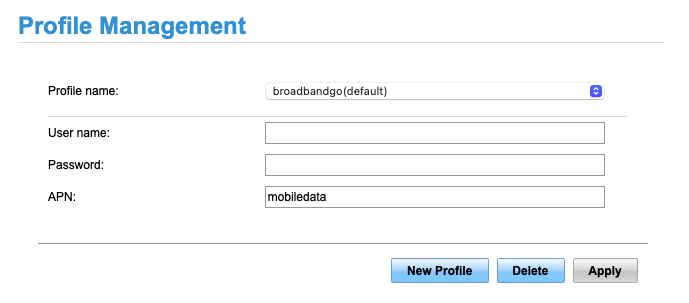 7. Confirm you would like to delete the profile by pressing the "Ok" button.

8. The APN profile is now deleted.
9. Reboot the MiFi. After reboot it should automatically populate a new APN with "drei.at"